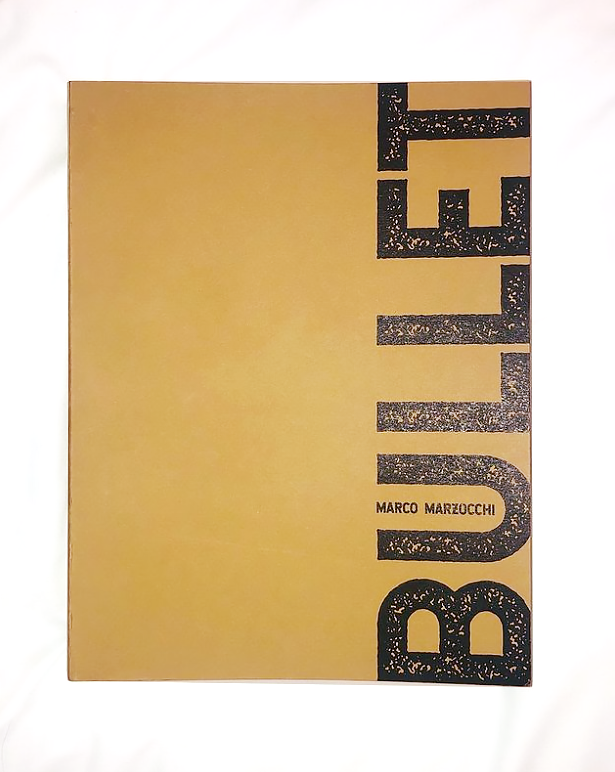 BULLET
by
Marco MARZOCCHI
from Italy
---
About the Book
The project was born in 2017 at term as a natural consequence and second part of Marco's first project OYSTER which later turned into a book, edited by Void. The book won the first prize of the Gomma GRANT in 2017.

BULLET unlike OYSTER in which Marco talked about his dysfunctional family, it is about himself. Through images of people, archive and landscapes plus notes that gradually become poems, the book is a summary of 48 years of his life.

The book closes with a specific question. It is a book about love, of covering the meaning of life and the personal struggle to get to 48 by asking himself the right question, the right question to draw the first sums, and mental health issues. The project consists of 500 images, flanked precisely by texts, material put together over the years and poems.

He has taken the last five years to close this project called BULLET, which sees its natural continuation from the previous Oyster, and its natural concretization in the form of a book.
---
---