Hong Kong Photobook Dummy Award 2023 —— Shortlist Announcement
---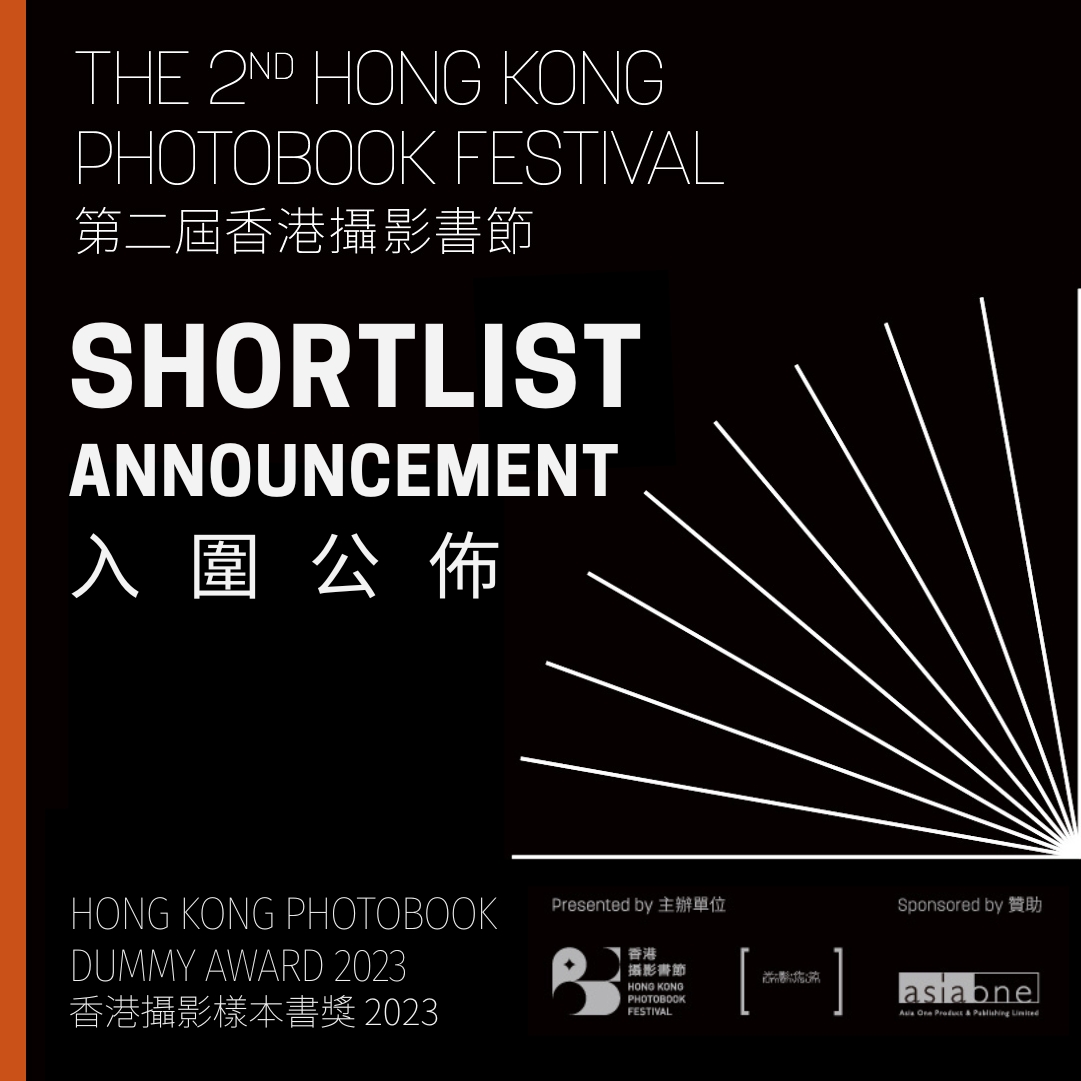 134 books from 38 countries were submitted for the Hong Kong Photobook Dummy Award 2023. We want to show our deepest gratitude to all the participants for their impressive work. We are pleased to present the following 15 books from the shortlist, and, congratulations to all nominees!
---
(The shortlist is arranged in alphabetical order by name.)
Anna Bedynska [PL] – Forever Mine
Anna Pylypyuk [UA] – Photography Firmly Enters The Everyday
Bruno Claro [PT] – Tentativas Operatórias no Tratamento de Certas Psicoses
Cheong-hang Tam [HK] – 呢度真係官塘嚟,It Really Is Kwun Tong
Christian Babista [PH] – When The Waves Are Gone
Diane Bielik [UK] – Halo Tango
Kanta Nomura [JP] – The Yoshida Dormitory Old Darkroom
Kseniia Fedorova [MT] – After Winter. Album #58
Luigi Cecconi [IT] – Incorrect Theory
Marco Marzocchi [IT] – Bullet
Rafael Roncato [BR] – Tropical Trauma Misery Tour
Soen Lee [KR] – Drift Bottle
Sunik Kim [KR] – The Wave
Victoria Li [UK] – Origin
Yoshikatsu Fujii [JP] – Hiroshima Graph – Everlasting Flow
---
The shortlisted work will be exhibited at the Hong Kong Photobook Festival during 2023.06.30-2023.07.16. The announcement of 3 winning books will also be posted on July 1 at the opening ceremony of the Hong Kong Photobook Festival 2023. Come and support them!
---
Sponsor of Hong Kong Photobook Dummy Award:

---