---
Photobook Awards Exhibition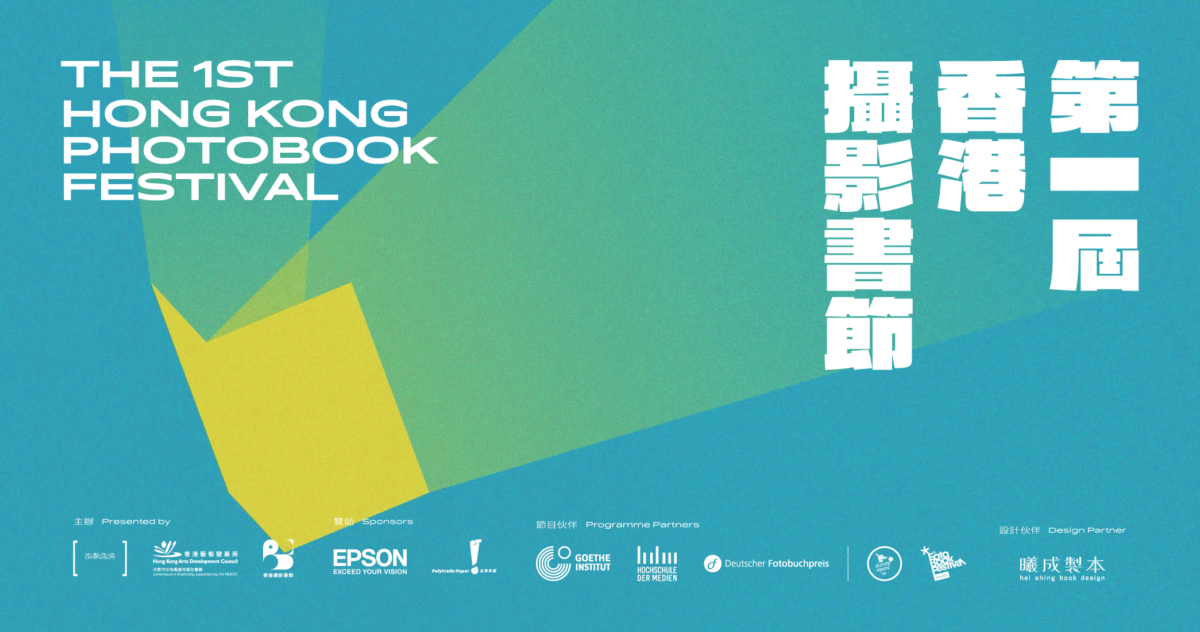 The Hong Kong Photobook Festival was founded to be an international platform for the general public, in which the photobooks from all worldwide can be displayed. Through the exchanges of Photobooks, we will have the opportunity to know more about the style, characteristics and development of photobook locally and internationally.

We are grateful to have the Goethe-Institut, Stuttgart Media University and the Fotobookfestival Kassel as our collaborators. A series of photobooks from the German Photo Book Prize 2019-2020 and Kassel Dummy Award 2020 will be exhibited. The competition entries of the Hong Kong Photobook Dummy Award 2021 will be displayed as well.
◆
① Hong Kong Photobook Dummy Award
As one of the Hong Kong Photobook Festival highlights, the Photobook Dummy Award aims to support emerging artists and provide opportunities to showcase their works in international festivals.
② German Photobook Prize
*Founded in 1975, the German Photobook Prize is a competition in which the jury awards the best photobooks in German-speaking countries. The award honours special achievement by authors, photographers and publishers in the photobook sector.
③ The Kassel Dummy Award
The Fotobookfestival Kassel is a charitable foundation that has been engaged with the artistic medium of the photobook and has presented it in all its facets, since 2008. It was the first festival of its kind dedicated to the photographic book and has founded two novel book awards: The KASSEL DUMMY AWARD for the best photobook mock-up of the year has awarded emerging talents a complete photobook-production since 2010.


﹏﹏﹏﹏﹏﹏﹏﹏
Exhibition Details
﹋﹋﹋﹋﹋﹋﹋﹋
Date: 25 March (Thu) – 31 March (Wed) 7 Days
Time: 11AM – 8PM
Venue: 3F & 4F Exhibition Area, 7 Mallory Street, Wan Chai

Registration Form → https://form.jotform.com/210823637407454
---
【Special Visiting Arrangements 】
To comply with the latest guidelines of public gathering, special arrangements and precautionary measures will be practised in the exhibition. Details are as follows:
Visitors are required to register prior visiting;
Visitors are required to take a temperature check before admission. Visitors with fever symptoms (body temperature 37.5℃ or above) will not be allowed to admit;
Visitors should wear surgical masks before admission. Alcohol hand sanitisers will be provided for visitors;
To implement crowd control and enhance the cleaning, the exhibition will open with limited admission;
Opening hours are as follows: 11:00 – 12:45 / 13:00 – 14:45 / 15:00 – 16:45 / 17:00 – 18:45: / 19:00 – 19:45 / (1hr and 45 mins per session) ;
The last opening session is only 45 minutes. For more visits, please register a different time slot. We apologise for any inconvenience caused.
Capacity of each session is limited to 40 visitors only. Please submit the registration form below prior visiting;
Due to limited sessions, please be on time according to your registered time slot. The current time slot will be automatically given to the next attendee in case of the late arrival of 10 minutes.
【Reminders】
Visitors who have respiratory symptoms such as fever, cough, sore throat, runny nose, muscle pain, fatigue and headache, as well as vomiting and diarrhoea, will not be allowed to admit. Visitors with these symptoms should seek medical advice promptly and stay at home;
Anyone who has visited any places outside Hong Kong in the past 14 days is required to undergo a compulsory 14-day self-quarantine;
The arrangements and precautionary measures will regularly be reviewed and further revised in accordance with the current situation, please be in touch with our notice. Be alert and stay healthy.